"Building Successful Relationships by Building Yourself." 
Do you long for a fulfilling and rewarding relationship? Are you stuck in a bad and unloving marriage or partnership? May be your love life and life in general could be improved with heart felt and  experienced relationship advice. That's where we can help! Marriage advice, divorce advice and relationship counseling all can be found here on Second Marriage Success.
Second Marriage Success understands that relationships should be wonderful and filled with love! We also know that many people are in struggling marriages, under going difficult and stressful divorces or simply in a bad relationship.
Many people, just like you, feel that they have learned from past relationship mistakes. They often feel that they are older and wiser and better equipped to deal with those mistakes. However you keep falling for the wrong guy or dating the bad apples, or your marriage still seems to be on the rocks.
Yes, life in general will always have its difficulties, but through education, knowledge and mastering certain life skills, you will steadily improve, strengthen and maintain your relationship, creating a closer bond, that will lead to successful relationships and happiness in the future.
  Relationship Advice Resources
Our advice, guidance and resources are here to help you overcome your hurdles and enjoy the wonderful relationship that you deserve.
Have successful relationships

Begin healing from a painful Divorce

Develop your personal growth and development

Have a good family relationship

Have a more positive attitude,

Learn to love unconditionally

Communicate to gain better understanding

Design the life you CHOOSE to have

Empower yourself to make all your relationships work,

To make your marriage strong

To be happy
Second Marriage Success is design to help empower you, to help you develop relationship skills that will enable you to sustain your relationships. To have a more fulfilling, rewarding and loving relationship with friends, family and loved ones!
We help to educate you, building your knowledge and teaching you how to master certain life skills that will enable you to steadily improve, strengthening and maintaining your relationship. We help you to create a closer bond with your chosen partner that will lead to a successful relationship and happiness now and in the future.  
Our comprehensive relationship resources are for you and your family, to help build stronger more meaningful relationships. They can be used to help the healing process after a separation or divorce. Use us to help with remarriage preparation, for support and relationship counseling or simply educate your self to have better life skills with our comprehensive relationship advice. Learn more about our relationship advice today.
---
Depression After Divorce
Depression after Divorce can be the most debilitating experience one can ever have. Here are some constructive measures you can take to deal with depression after divorce and over come it. 
New Relationship Advice
There are things you should know and do before starting a new Relationship.
Marriage Success
"The heart of what keeps a marriage successful is the necessity to be intimate and to be loved by your spouse".  You can do this by learning your spouse's love language".

---
Check Out Our

Successful Relationships Poll




What is the MOST IMPORTANT in Sustaining a Long Lasting Relationship?
---
Sponsor Ads

---
| | |
| --- | --- |
| For a professional logo/design-within-24-hours click here! | |
---
Second Marriage Newsletter
Sign up here ...
---
---
Remarriage Resources
To Love Yourself After a Love Loss
Other Resources

---
Hello World!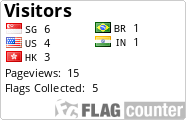 ---
Submit Your Website for Free

---
Listing SEO business